Taniwha
---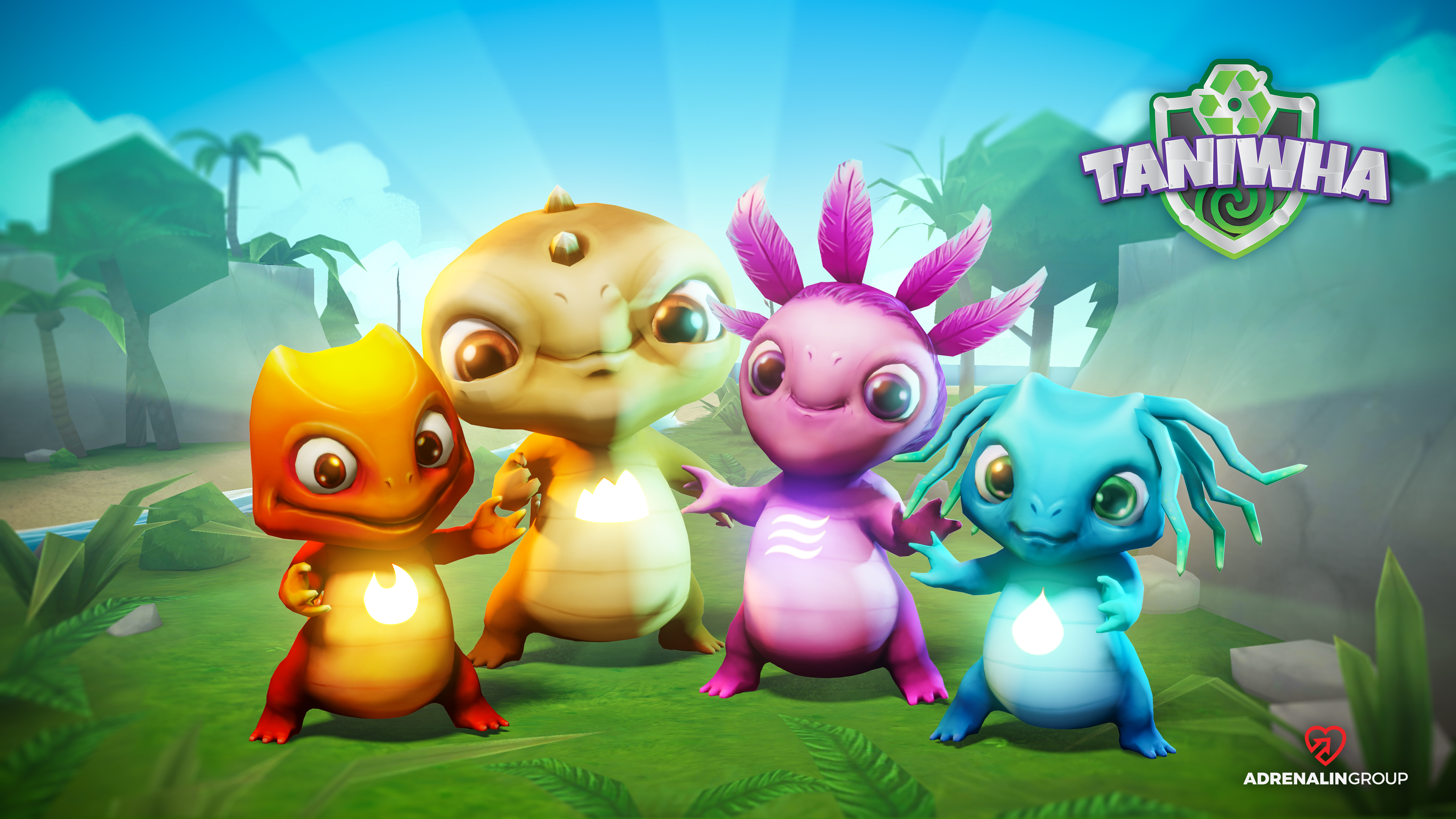 Chosen as a finalist finalist in the international 2022 Kidscreen Awards for Kids best game app original.
Long ago before people, there were Taniwha, the guardians of the world.
Our team of Taniwha superheroes realise the earth needs their help - the Piro Corporation - are devastating the environment, stripping it of vegetation and resources, polluting and destroying it.
Our Taniwha decide that something desperately needs to be done and teleport our team of eco warriors to areas that need to be cleaned up. They battle the Piro and restore the environment, using their powers to return the land to a natural balance.
To download the game search on Apple IOS or Google Android or CLICK HERE for links
Project Credits
Created by Bradley Walker and Steve Salmond.
Based on an original concept by Bradley Walker.
Producer
Bradley Walker
Character Illustrators
Munro Te Whata
Steve Salmond
Game Illustrator
Steve Salmond
Game Developers
Steve Salmond
James Lambourn
Voice Artists
Te Rahui August
Nico Anfosso
Dave Kaire
Bradley Walker
Te Reo Māori Consultant
Dave Kaire
Web Designer
Ben Carson (DOODL)
Funding Agency
Te Māngai Pāho
Platform
Android and IOS platforms