Flying Kiwis
---
Our deep-sleeping Kiwi is woken by a villain and needs to jump and run away to survive! New Zealand's iconic creature and national symbol comes to life in this entertaining and addictive game, suitable for all ages. Flying Kiwis is an arcade game where you play a Kiwi who has to jump and run as fast as possible across various terrain to get away from a feral cat, dog or ferret that is chasing it. Flying Kiwis is simple to control, fun to play, and has in-game mini-challenges you need to conquer in order to level up keep you coming back for more.
Play the game now - CLICK HERE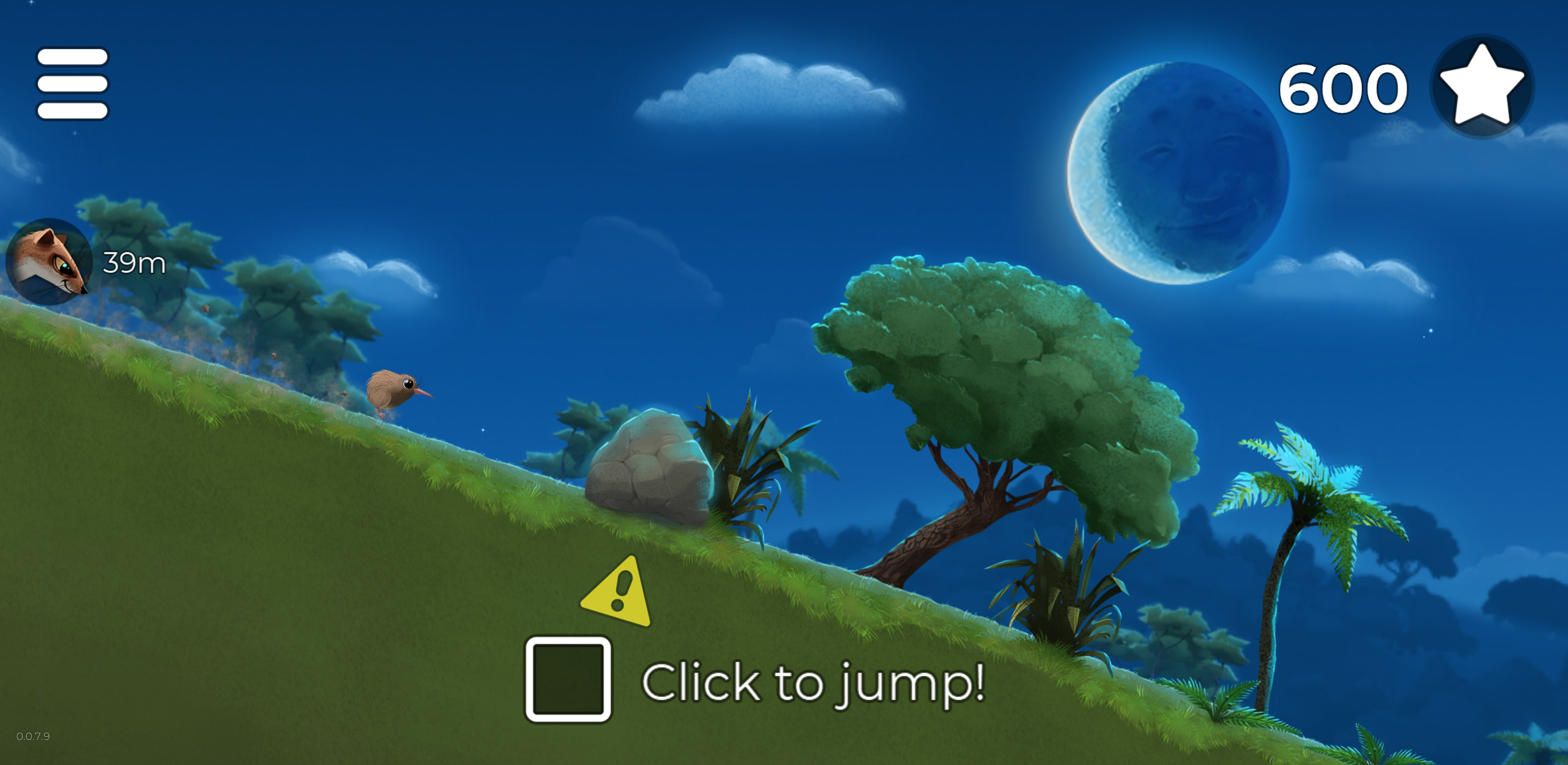 Project Credits
Created by Bradley Walker and Steve Salmond.
Producer
Bradley Walker
Game Illustrator
Steve Salmond
Game Developer
Steve Salmond
Te Reo Māori Consultant
Dave Kaire
Funding Agency
NZ On Air
Platform
HEIHEI